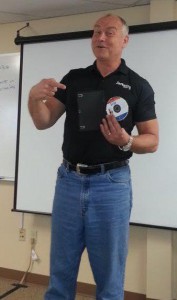 Mark Matteson is an inspiring speaker and the author of the international bestseller, Freedom from Fear. For over 20 years, Mark's positive humor and peak-performance tools have impacted organizations around the globe, igniting personal and professional success for tens of thousands of people. Mark's clients include:
Microsoft
Honda
GE
Conoco Phillips
John Deere
Honeywell
T-Mobile
When you schedule Mark, his high-powered, highly entertaining message will be tailored to your specific group – your audience will enjoy the take-away message you want them to hear. Mark will leave your people feeling encouraged, energized and empowered. They will feel good about your event, and they'll feel great about the future.
Use Mark to keynote your next corporate event, awards program or sales conference, to lead breakout sessions during your program, or Moderate a Panel Discussion or MC an event. Your attendees will thank you!
Mark Matteson gives over 100 presentations each year. Book him now to secure the inspiring message that will spark your group's success!
"Mark, you are the best investment Contracting Business has ever made! You have truly provided the impetus for our alignment and success. Your have helped us passionately 'Raise the Bar' of our organization."
Alex Carney, Publisher, Contracting Business Magazine