Please enter your own testimonial for Mark Matteson by clicking here.

Heard Mark speak this morning WOW! I laughed and I even cried he is so inspiration, I was totally blown away. Thank you so much.
Mark, I just want to say, You were amazing in Santa Rosa, Ca. You had me laughing and kind of had a big lump in my throat, from that last story you told us. I always wondered how people looked at me when I was the center of attention. Not only our stature are close being equal but our way of thinking and how we treat those around us are amazingly similar. When we were eating supper that night, I video'ed you from the other table. I showed the video to my wife, when I got home. I told her, I think I found my twin, in California. She laughed and said, Oh my lord, another one of you!!! After watching the video, she laughed again and said, yep!! He doesn't meet a stranger either. I hope I have another opportunity to come see you again!!! If you are ever in an open forum in Louisiana, please let me know. Keep up the GREAT work!!!! You are simply AMAZING!!!!!!
Scott Knox
Ragley, Louisiana
Thank you for making the whole room laugh and inspiring us with positive thoughts and good feelings! Pretty sure everyone walked out of there ready to take on the world after hearing you talk. Your presentation was definitely a big wow!
February 13, 2018
Mark – Excellent article – Sparkling Success!  I totally share Bob's thoughts on how you have come into our lives just when we needed to be inspired.
You are excellent at what you do and you definitely help bring perspective and inspiration into our lives.
Thank you Mark!
Mary Tornow
Branch Manager
Johnstone Supply
Appleton WI
March 24, 2017
Mark Matteson consistently delivers a message about expressing appreciation for others (co-workers, customers, etc.). That approach resonates deeply with me, as I believe everyone needs to take on the mission to make their world a kinder and more thoughtful place.
Paul Szymczak
General Manager
Climatemp Service Group
March 25, 2016
I recently returned from a dealer meetings in Michigan where I purchased 3 of your books on cd along with the one you gave me for coming on stage. I have listened to the first book in entirety freedom from fear. This book along with meeting you I feel will change my entire life. I am going to continue to listen to the rest your books and apply them to my life. You had a great impact on my life and I hope we stay in contact.
Thanks
Jerry Lohmeyer
March 22, 2016
"You continue to impact the lives of so many in a positive way.  Thank you!"
Ken Lolla
Head Men's Soccer Coach
University of Louisville
"Coach Lolla,
I attended Mark's talk on Tuesday night, and I wanted to express my deepest gratitude and thanks for bringing him to come speak with us. His energy was infectious, and his talk was very entertaining. More than that, though, he taught me invaluable skills that will make me a better athlete, a better leader, and a better person. I learned so much about goal setting, the power of repetition, and the importance of positive self-talk. I can't thank you all enough for providing me the opportunity to meet Mark and to hear him speak."
Katie Nord
University of Louisville
Women's Rowing Team Captain
Class of 2016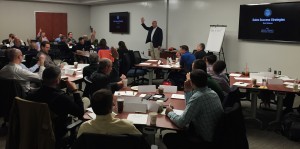 Feedback from "Sales Success Strategies" MCA Eastern PA
 "Mark was awesome!  Thank you so much for offering this seminar!  I am going to put what I learned into practice!"
 "Mark delivered words of wisdom.  Not only was he entertaining, the information was applicable to our trade, and life in general."
 "One of the best seminars I have ever attended.  8-hours went by like 2-hours.  Great information and material."
 "Excellent Job Mark!"
 "Great event.  Keep up the good work!"
 "Mark Matteson has great energy and material."
 "Awesome!"
 "Thanks Mark!  Great takeaways!"
 "I would like to take another class from Mark!"
Unrelated Comments
Thank you to Mr. Mark Matteson for giving us an awesome presentation that I personally will never forget; hats off to you Mark!
Michael Pettersen-Director of Operations- OCHI International
Thank you for your follow up from a great seminar.  I am going to see to it that our time spent together improves our company. The people that get to experience your talks are very fortunate. You are a very good communicator. Thank you.
Greg Stuck, General Manager, Columbia Specialties
It was SUCH A PLEASURE to finally meet you in person and get to spend some quality time with you!  Thank you SO MUCH from the bottom of my heart for being there.  YOU ROCK!!  I must say, you were definitely the star of the conference without question!  I received so many wonderful compliments about you. The feedback was overwhelmingly positive! 
 I noticed a lot of folks stuck around after your presentations to talk to you and I'm hoping you received some future business out of it.  I look forward to working with you again in the future!"
Jenn Guzman-Executive Director-Fit Life Club Network
I can't thank you enough for introducing us to Mark Matteson.  He is a game changer for anyone that aspires to higher achievement and success.
Jim Whitescarver, President, Commercial Express HVAC, Inc.
Tele-Seminar Testimonials from It's About TIME
Wow!!  I really enjoyed your talk on It's About TIME!  I have been listening to a lot of training and different things at work lately as it has been slow and this is by far one of the best.  It will help me at my full time job and my Thirty One Business!!!  I would love to receive your e-book on this!  Thank you!!! 
I listened to your conference call and got some very good tips.  Thank you!
You had a great lecture and I enjoyed listening. I had my parents join in as well and possibly my brother and sisters. It was great to hear your voice and hopefully I will see you sometime soon!
Freddie Braun, Professional Soccer Player
Your tele seminar was excellent thank you so much!  I'd love to receive your eBook please.  I need all the help I can get!  My mind never stops day and night. I have so much passion to make my business a huge success, the only thing holding me back is myself for some reason. Why?  I have no flippin idea!  IT'S ABOUT TIME to reach my goals!  Thank you so much, I really enjoyed listening to you. PS I know I used "I" way too much!! 
I'm requesting the E-book to share with my class. Awesome call!
 Great presentation. You captured so many insights from many great time managers. It was a wonderful review and it offered with a few changes I will make.  I did not have a way to speak up when you asked who was listening in.
I enjoyed your presentation tonight.  I will look forward to reading your eBook.  Thank you.
BOMA Symposium in Boise, ID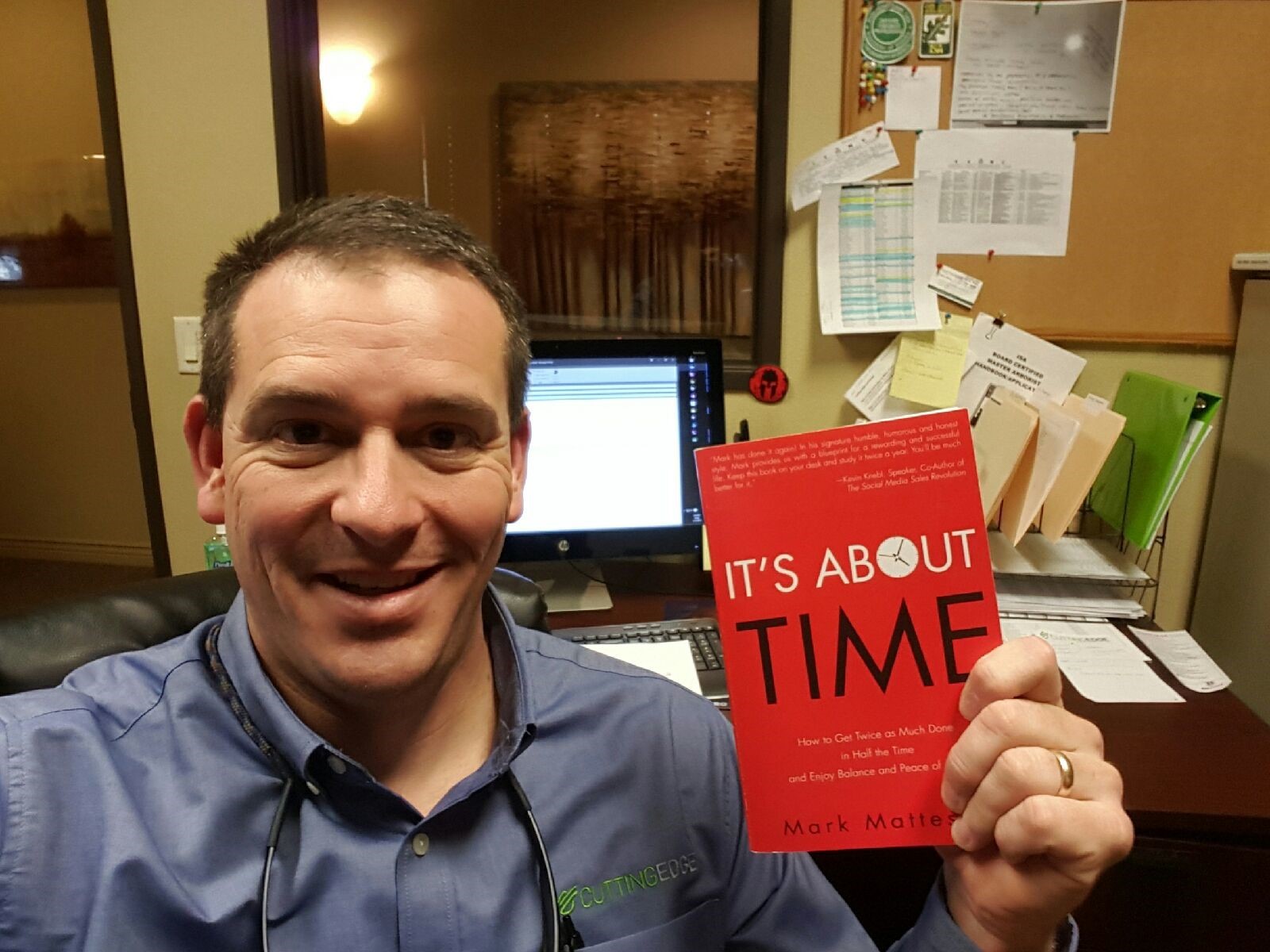 You did a great job at the BOMA Symposium in Boise, ID. This past Tuesday. I shook your hand before the event got rolling, told you I had read your book. See attached photo for proof!
Mitch Hintze  CA, CTP 2-12-16