Download Mark's Press Photo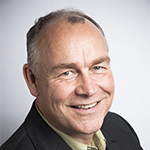 (This photo is a royalty free photo and may be used, modified, or posted as needed)
Click here to download image.
(Right click image and select "save as" to save.)
September 14, 2017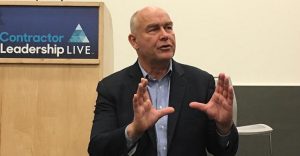 The purpose of a business is to get and keep customers, said Mark Matteson, paraphrasing the legendary management guru Peter Drucker. Keeping customers by building rapport with them is a teachable skill, Matteson said, and it's much better to keep a customer than to…
September 30, 2016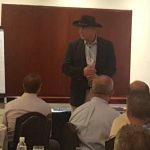 No one has any more or any less of it. Twenty-four hours in a day; 1,440 minutes; 86,400 seconds.
Ever hear someone ask, "Do you have a second?" That usually means an hour. Why don't we say no? The truth is…
February 24, 2016
You have to sell your product or service, and a lot of it, to make your business successful! Your income will directly reflect how good you are at selling. If your sales attitudes and sales are poor, your income will be too. If they're mediocre, your sales will be also. And if you're extraordinary at sales, you'll earn extraordinary income. The guest on this session is author, speaker and consultant Mark Matteson. He is an extraordinary salesman and sales trainer. What he shares on this episode, if applied, will dramatically boost your sales and your income. You better listen!! Jack Jostes co-hosts.
December 4, 2013
It's impossible to dislike Mark Matteson.  He's one of the most genuinely and relentlessly upbeat people in the world.  He makes people want to be around him.
A quick story illustrates Mark's nature.  He was asked to keynote an international conference on commodity building material in Istanbul, Turkey.  The conference asked him to recommend another speaker who could address commodity branding.  Mark recommended me, so I went to Istanbul with him.
We were paired off with the other Americans by the conference host and given guided tours of the ancient city.  Mark, who is nearly 6'8" tall, was wearing a scarf and British flap cap, looked like something out of Hollywood.  It should be hard to lose a guy that big, but he was constantly getting separated from the group.  I'd go looking for him and find him in the middle of a group of school children, posing for pictures (they really thought he was from Hollywood).  Or, he would be making friends with some guying knitting caps.  Or, he would be taking someone's picture with their camera. more…
December 7, 2012 – Edmonds, Washington
Story and photo by Janette Turner
How do you become a bestselling author? According to Edmonds resident and bestselling writer, Mark Matteson, "You have to be a missionary for your book." Matteson, author of the bestselling books Freedom From Fear and A Simple Choice, gave that advice at this week's Best Seller Publishing Institute seminar in Bellevue.
"The first sale is to yourself," said Patrick Snow, book publishing coach and leader of BSPI. And then you must "commit the rest of your life to sell your book" to others. Snow shared those tips along with a checklist to create a world-class book.
Participant Andy Fracica, author of "Navigating the Marketing Maze," traveled from Fort Wayne, Indiana, to attend BSPI. "My book is about building your business without breaking your budget," said Fracica. "One of the chapters is about setting audacious goals and I made the commitment to come out here to learn how to market my book as a best seller." With a published hardcover in hand and the tips he learned at the workshop, Fracica is on his way.
To find out more about BSPI and their next event on Dec. 10, see here.
November 15, 2012 – Edmonds, Washington
by Glenn Steinberg
At first I thought an NFL linebacker was in the weight room when I first saw Mark Matteson. This guy is 6'-7" and 265 pounds of muscle. He doesn't look 55 years old, though the streaks of grey hair give him away.
I overheard Mark talking to another member as they pumped iron. He was telling someone that he failed high school english, went to only one year of junior college and just started to write on his own. Twenty years later, he is a bestselling author.
Curious, I introduced myself because I knew you needed to know this dynamic Harbor Square Athletic Club (HSAC) member.
Mark has authored five books and six e-books that are available online. His first book, "Freedom From Fear" has been translated into Japanese and French. He is also a motivational speaker for major corporations and speaks 75 times a year around the world.
I am reading his newest e-book It's About TIME: How To Get Twice As Much Done in Half The Time It's packed with entertainment, high energy and time management information…just like Mark.
You really should go to his web site and see his video and check him out at http://www.sparkingsuccess.net. You can download the e-book from his bookstore for $4.95. It's worth 1,000 times that in value!
Mark also impressed me with the fact he has lost 50 pounds and 10" off his waist the last three years. He practices what he preaches.
When he is not traveling to speak, he also enjoys bodybuilding, yoga, watching basketball (especially his sons who played in college and professionally), river rafting and spending time at his condo on Lake Chelan to jet ski, water ski and swim. In between all that, he writes books that change people's lives. I am guessing only a time management master like Mark could fit in all those things.
I asked Mark what he likes about HSAC. He wrote the following to me: "The quality of the people that work out at HSAC is at the top of the list. I think it's a reflection of the kind of community that exists in Edmonds. The diversity of ages and interests as well is a plus. Of course, I love the equipment, the pool, the BB Gym, the classes. I think you have to go to the Pro Club in Redmond or the WAC in Seattle to match the value that HSAC offers."
If you get a chance to meet Mark at HSAC he might just change your life. Glenn Steinberg is a free lance writer and lives in Edmonds, WA. He can be reached by phone 425.275.6972 and email artbyglenn@gmail.com
February, 2011 – Edmonds, Washington
Motivational speaker shares 7 ways to overcome fear in the new year
Mark Matteson's book, Freedom from Fear, has sold over 50,000 copies and has been translated into French and Japanese. He speaks to over 100 corporate and association groups each year. His business is good. So what is he afraid of?
Matteson, a motivational speaker and consultant, says that he is only afraid of one thing. "It's not the economy. It's not terrorism. No, I'm afraid of this: Many people have gotten so used to tough times, they are accepting bad as the new good and getting used to down as the new up," he says.
According to Matteson, fear is rooted in our fight or flight reflex. "Now we are seeing people stuck in a state of panic and shock. For many it's like never letting your foot off the gas pedal, you can't drive that way. Cars run out of gas. Human beings will run low on adrenalin and encouragement."
The author has posted 7 Ways to Overcome Fear on his website, SparkingSuccess.net. Matteson suggests:
Get your fear out of your head and onto paper in your journal. Yes, go buy a blank, bound book and some colored pens.
Ask yourself, "What is the worst thing that will happen if what I am concerned about comes true?"
Call or email a mentor and as what he/she has done to solve this issue.
Do something that will force you to clear your head (go for a workout or a drive). Pay attention to what pops up. Write it down in your journal and sleep on it, then write any new thoughts when you wake up.
Google the problem and read what others have done.
Invest in a book on the issue. Read it and study it.
After you have tried all of the above, ask yourself what you CAN do (actions to take) and what you CAN'T do (things that are out of your control). Answers will come; be patient.
Matteson's website offers a free, monthly e-zine that deals with personal and professional insights about living beyond fear.
Contact Mark Matteson

Email: Mark@SparkingSuccess.net
Phone: (206) 697-0454
Web Site: SparkingSuccess.net